This job has been Expired
Dietitian
Post Date:

10th February 2021

Views

427
0

Applications
Job Description
Overview of Nua Healthcare Services 
Nua Healthcare specialises in providing Residential care, Supported Living, Day services to adults and children with complex support requirements on both the Intellectual Disability and Mental Health spectrums. We pride ourselves in providing true person-centred care for individuals in their own home or in appropriate community-based care facilities. 
Job title
Dietitian
Overview of role
The role of the Dietitian is to undertake dietetic assessment and complete reports based on the assessed needs of the residents
Reporting to
The role of the Dietitian is to undertake dietetic assessment and complete reports based on the assessed needs of the residents
Key working relationships
Director of Services, Behaviour Specialist Manager, Directors of Operations, Person's in Charge (PIC's), all members of the MDT and staff teams in Centre's
Organisation structure regarding this role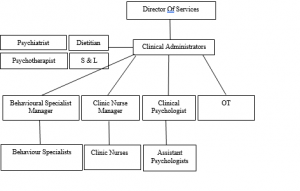 Please note that Nua Healthcare Services reserve the right to amend or change the organisational structure at any time to meet business needs.
Department/Location
The role will be based at Clinical Office (or remote working via video conference) unless specifically allocated to a Centre as part of the Statement of Purpose of the Centre, with frequent travel to other locations in accordance with business needs.
Authority Levels
Communicate – HSE/families in relation to Service Users in line with company policy
Communicate – External Clinicians as required by Nua Healthcare Services
Communicate – Staff as required by Nua Healthcare Services 
Key Duties
Act as a therapeutic dietitian to Service Users to support and develop, implement, and monitor nutrition care plans to meet individual needs using evidence-based practice.
Review nutritional and fluid intake charts for Service Users on a consultancy basis.
Complete post consultation reports and notes.
Complete training via video conference for Service Users as required.
Communicate and work effectively with Service Users, the team and other health professionals to deliver quality care in a multi-disciplinary team setting.
Participate in the development, implementation, and evaluation of dietetic supports for Nua Healthcare.
Maintain appropriate records and regular activity reports. 
Key Competencies 
Excellent Ways of Working
Excellent Problem-Solving skills
Excellent Decision-Making skills
Excellent Planning skills
Excellent time management skills
Effective verbal and written communication
Ability to work to deadlines and under pressure.
An understanding of the needs of all individuals on caseload
Ability to work to own initiative.
Willingness to learn and develop skills through reflective practice.
Reliable and flexible approach to work
Excellent organisation and IT skills 
Person Specification : Essential Criteria
Be registered as a Dietitian by the Dietitians Registration Board at CORU related to Social Car other professional body
Have 3 years full time (or an aggregate of 3 years full time) post qualification dietetic experience.
Experience working in Mental Health an advantage.
Full Clean Drivers' Licence
Garda Vetting upon your application.
Extensive training will be provided
Career development
All employees of Nua Healthcare Services will be afforded Training and Development opportunities regarding Career Development. Relevant and specific training related to the development of the Behaviour Team will be provided as required.
In addition, there will be substantial training in legislative, Health & Safety and other job-related training provided on an on-going basis.
Additional information
Escalation On-Call System
Staff
Deputy Team Leader
Person In Charge
Director of Operations
Chief Operating Officer